A small, peaceful, family-run caravan and motorhome site nestled between Herefordshire's Golden Valley and the Black Mountains. Part of an artisan cider farm, and on top of a hill surrounded by farmland, we have the most amazing sunrises and sunsets, the sounds of nature and the most amazing star-studded skies.
---
Welcome to The Cider Site
---
The Cider Site opened in March 2023. It is certificated by the Caravan and Motorhome Club and is for adult members only. There are 3 hard standing pitches and 1 grass pitch. There are no electric hook-ups. There is a plumbed-in toilet and shower.
We are at the top of a hill, so all four pitches have magnificent panoramic views of the surrounding countrside. The sunrise is extra special here.
Look out of the window of your caravan or motorhome and gaze from the Cider Site across the rolling Herefordshire landscape towards Garway Hill and the Monnow Valley. The former is home to wild Welsh ponies. If you hike up to there, look across for the line of poplar trees and these will signpost you back to the farm.
The site is dog-friendly. So if Muttley loves a few nights away as much as you do, bring him along!
Award-winning cider made and served on-site!
Our cider shop and bar is open Wednesday to Sunday from 12 to 5, and serves our award-winning Ty Gwyn ciders and perry. We are licenced, so you can drink on the premises. There's good mobile reception on the site, but WiFi is available in the shop if you need it.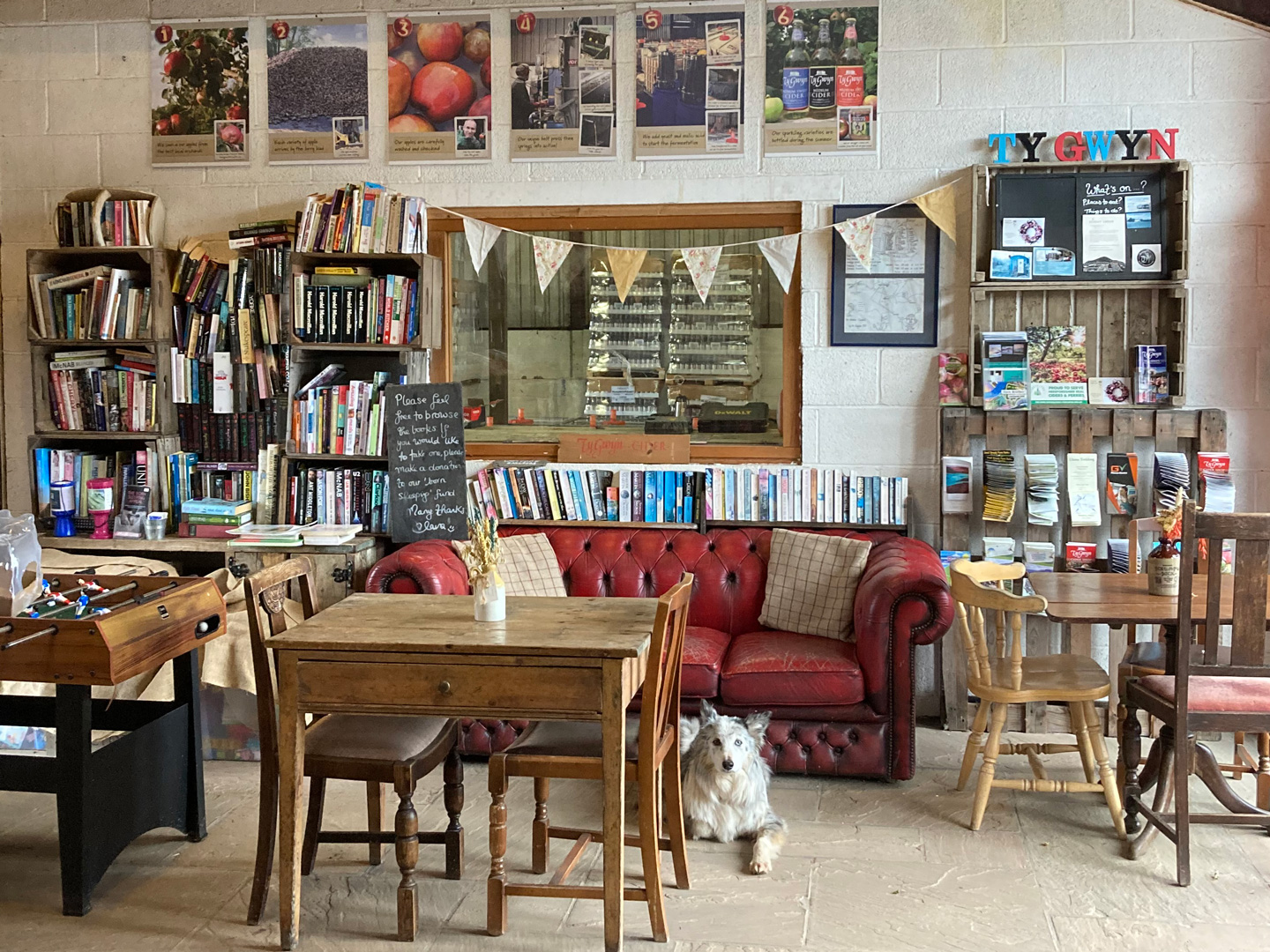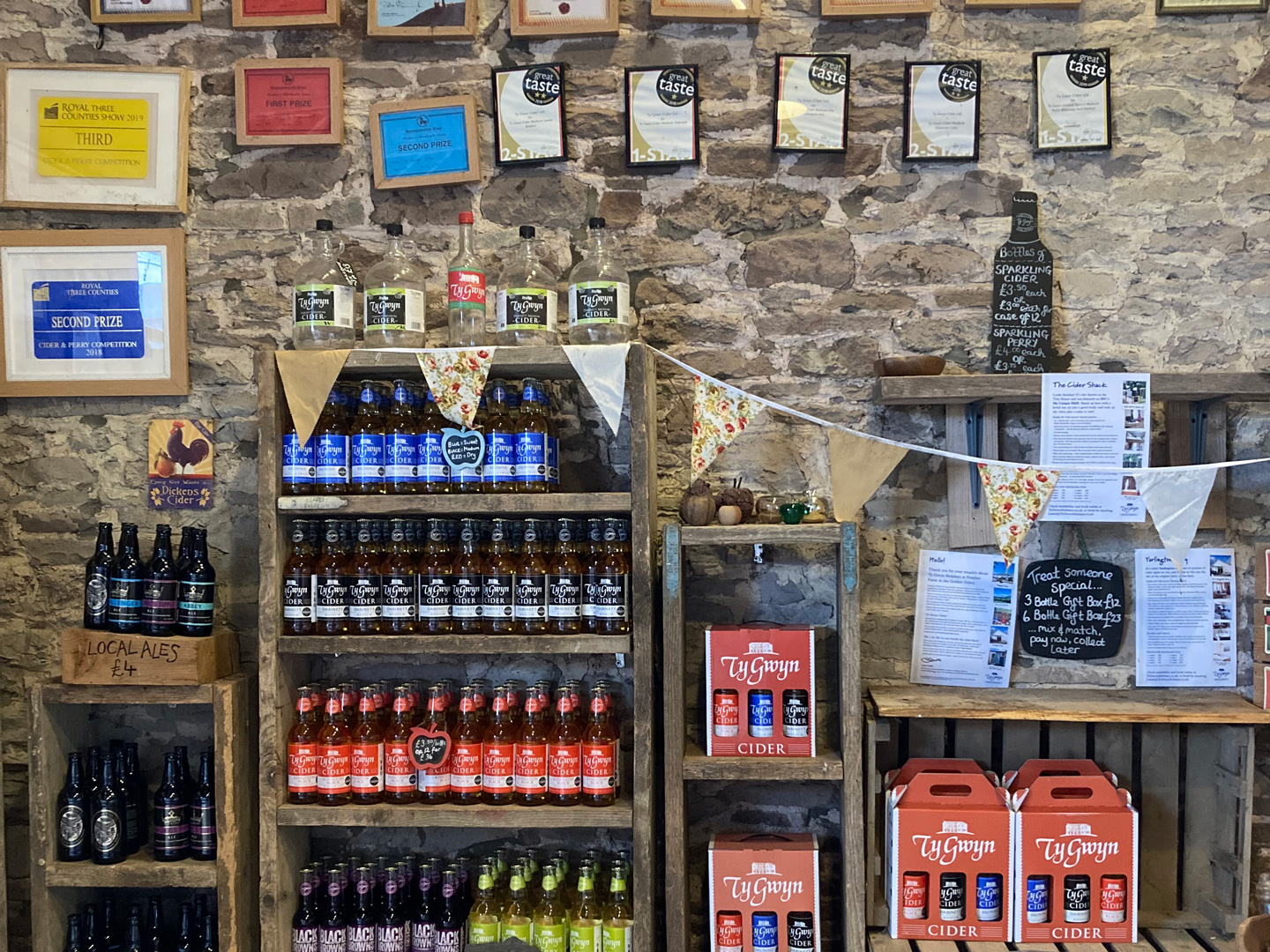 Things to do
The Cider Site is perfectly located for all kinds of things to pass your time. Whether you like your days action-packed or history-packed, whether you want to tour the local sites or kick-back and relax on-site, you'll be glad you pitched-up here.
Walk from the door and explore a plethora of footpaths (including one to the local ice cream farm). Or head a little further afield and make your way to the summit of one of the peaks you can see from the site, such as Skirrid or Sugar Loaf.
Shop till you drop in the market towns of Hereford and Abergavenny, or just drop by the nearby village shops if you want to top up supplies and avoid the bustle.
Food and drink
Whether you want eat out or pick up something to bring back to your van, we are also spoiled for choice when it comes to food and drink.
For example there are not one but three traditional dog-friendly country pubs within a few miles (all walkable if you're happy stretching your legs a bit). A great chippy and teriffic Thai takeaway are also close by.
And if you would like to indulge in the treat that is breakfast delivered to your door, why not order our homemade breakfast baskets!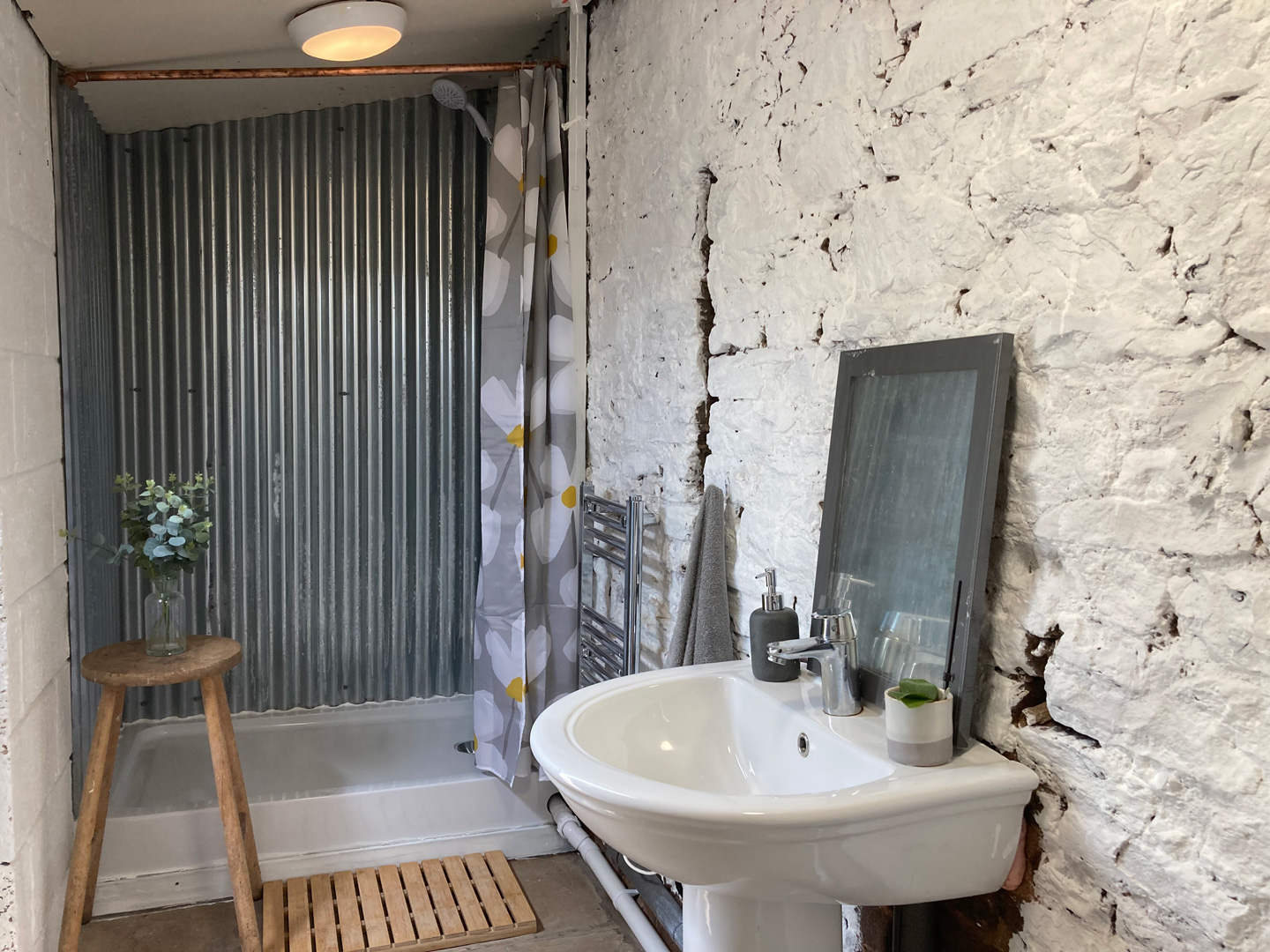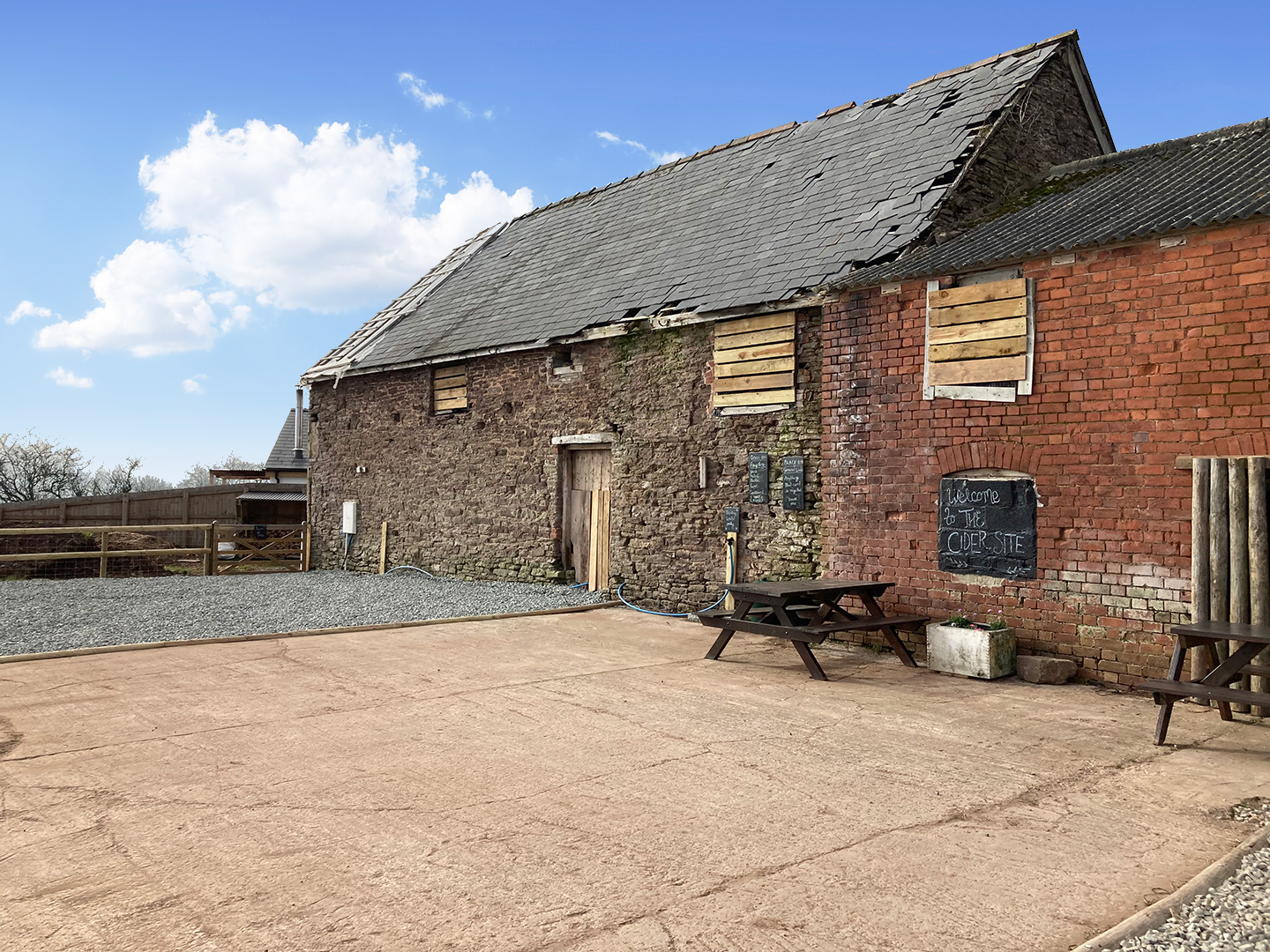 What we provide
---
Our caravan and motorhome site in Herefordshire comprises 3 pitches on hard standing and 1 pitch on grass

Quiet, rural location (on the edge of the Black Mountains and Brecon Beacons)

Licensed cider bar and shop

Plumbed-in toilet, hand basin and shower (all shared with other guests)

Chemical Closet Emptying Point (CEEP) and grey waste water point 
Things to note
---
The Cider Site is only for adult members of the Caravan and Motorhome Club. (Not a member? Join online now!)

The site is level and easy to access but parking your caravan or motorhome is easier on some pitches than others. Mention the size of your vehicle/s when you book and will allocate the most appropriate pitch.

We do love our furry friends here at Ty Gwyn, but we also know not all dogs get along, not all our guests have dogs, and we are close to a road! Therefore, we ask that all dogs remain on their lead while on site.
We arrived in pouring rain and it was dark. Laura came out to meet us – what a wonderful reception, The site is a little bit quirky and parking the van needs a little experience. The site is very compact with water, waste, recycling, and waste water/ chemical emptying all very convenient. The views are magnificent. The site is very quiet with the occasional train in the distance. The locality has a fish and chip shop that was so busy had to go back after half an hour. The Temple Bar Inn in the village did a super meal and allowed the dog with a really friendly atmosphere. We wish Laura and Alex every success with their site.
Arrived to a very warm Welcome and free !!bottle of Cider. The site is new compact but has everything for a great stay, water, recycling, grey waste and chemical. No electric but owners provide a lovely small bathroom with Loo , electric (free) shower and basin. Dogs very welcome. Bar on site with lots of choice. Village just down the hill through some fields 2 pubs and chippy also a good village shop. Views are amazing in all directions. A super 2 night stop.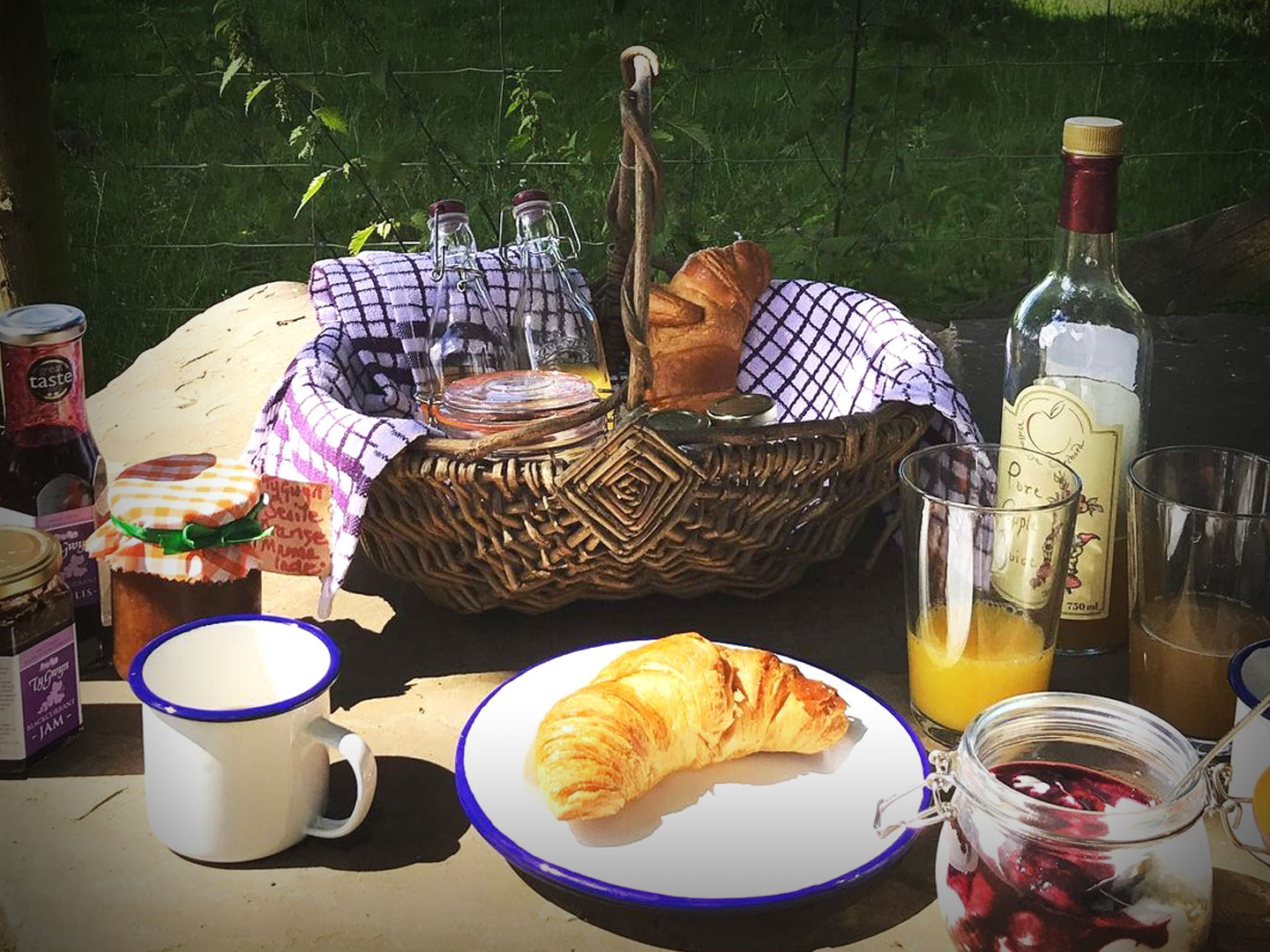 Breakfast baskets
Includes a bottle of apple or orange juice; croissant, butter, marmalade and blackcurrant jam. You also get a gorgeous pot of granola topped with natural yoghurt and blackcurrant coulis (made by Alex's mum and winner of a Great Taste award).
£7.50 per person
We'll share ordering details with you after you've booked your stay.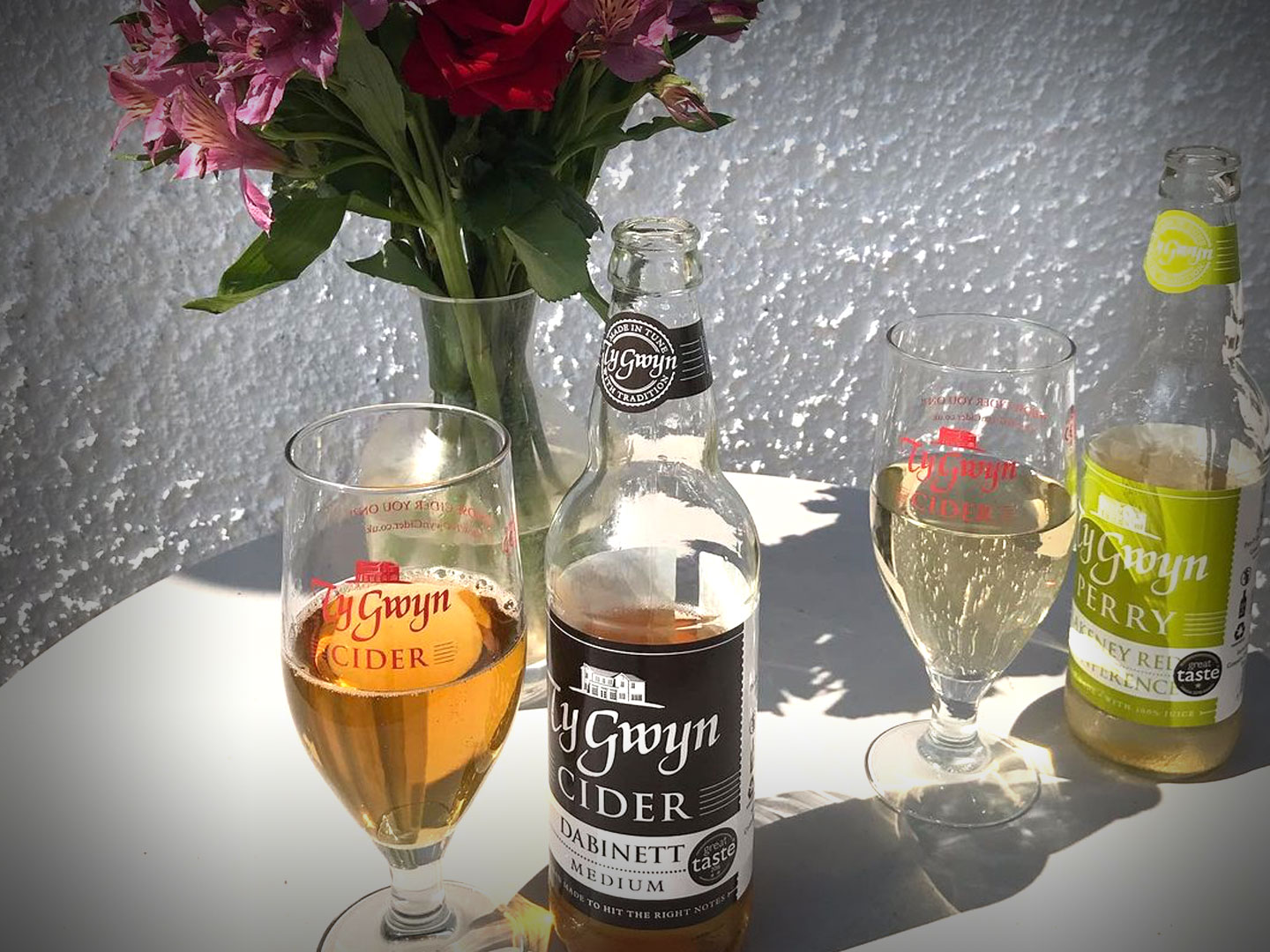 Savour a cider on arrival
Pre-order some bottles of Ty Gwyn Cider at a special guest-only price and we'll pop them in the fridge so they're nice and cold when you get here.
From £14 for four bottles
We'll share ordering details with you after you've booked your stay.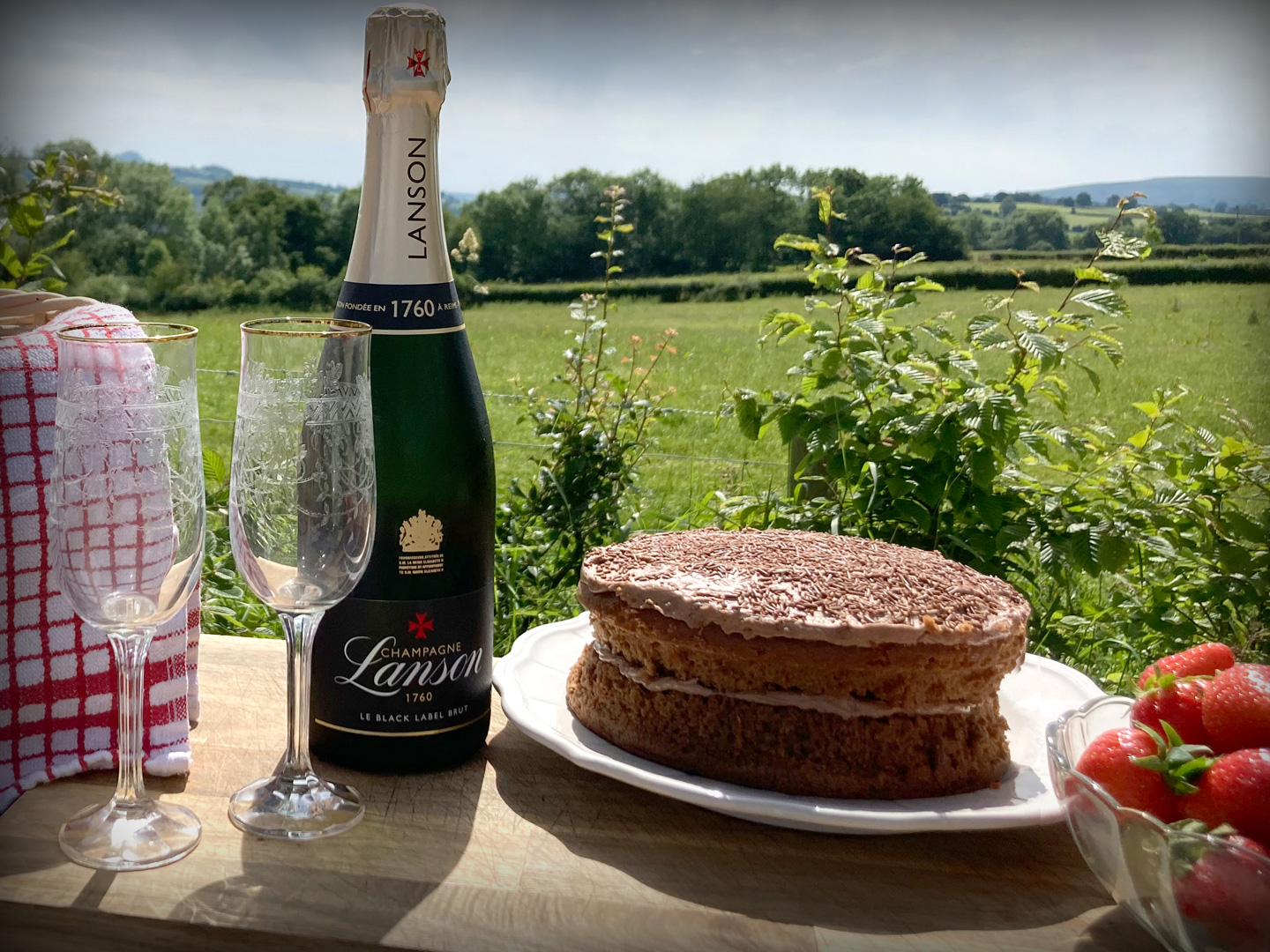 NEW! Celebration baskets
Here for a special occasion? Ready for your arrival, we can prepare a chilled bottle of Prosecco, strawberries and a cake – and put up a celebratory banner. For a little more, you can have Champagne, and add flowers and balloons.
Price on request
We'll share ordering details with you after you've booked your stay.